About Us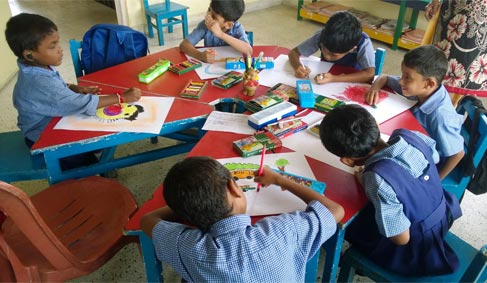 Parents of children with disabilities, attending a free clinic in Kolkata, India, run by PUROBIE BOSE, a teacher of the deaf, qualified from the University of Manchester, U.K. in 1971, urged her to lead an organization for the welfare of their children. Bose founded the society for Remedial Education Assessment Counseling Handicapped (REACH) in October, 1980, at a meeting of founder members, parents and well ishers. The Society was registered under the West Bengal Societies Act XXVI of 1961 on March 31, 1981.
With huge support and goodwill from corporate leaders, parents and generous
individuals / professionals, REACH began its journey with the opening of Special Child
Development Center on November 2, 1981.
Bose was elected to the ASHOKA fellowship in 1994.
https://www.ashoka.org/fellow/purobie-bose
http://proxied.changemakers.net/journal/01august/ray.cfm