ALO – An Inclusive Nursery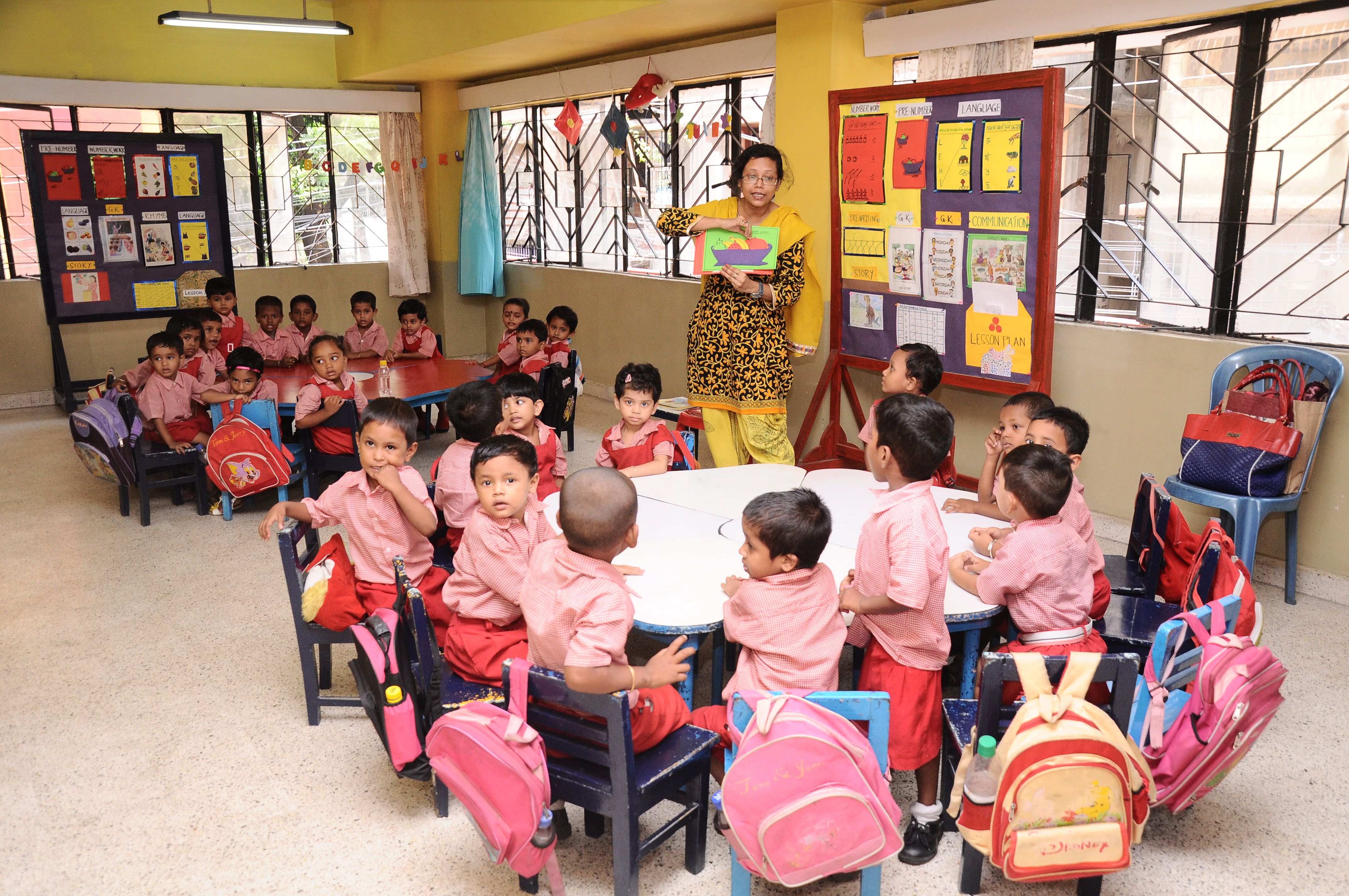 ALO (An Inclusive Nursery)
The little ones being taught at ALO
In 2005, Target Charity, U.K. agreed to fund the ALO unit in memory of Late Sm. Jyotsna De.
INCLUSION (the concept of 'Education for All') is now being facilitated all across the world.
We began a nursery, ALO, for 2 to 6 year old boys and girls living in the slums near our headquarters in Golf Green in Kolkata.
The ALO unit is extremely popular in the area. The teachers provide a nursery curriculum in Bengali and English. Emphasis is on using music, dance, art and craft classes along with differently-abled REACH pupils.
We hope that the globally accepted idea of INCLUSION, propagating no segregation, no discrimination and no isolation of children with disabilities in special schools/classrooms, will start evolving in India.