Awareness Campaign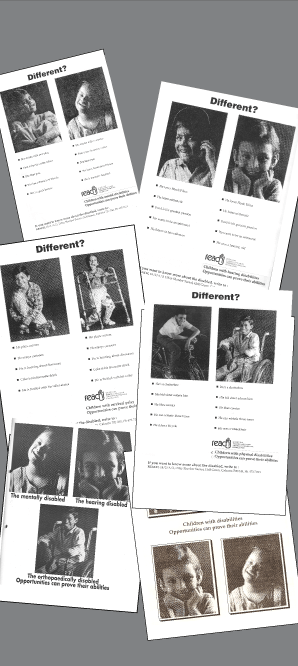 THE PUBLIC AWARENESS CAMPAIGN (1988-1998)
The Public Awareness Campaign was conceptualized in 1987 by a group of parents & professionals at REACH to generate awareness on disability.
PRIMARY OBJECTIVE:
To create a positive climate of opinion in our society towards people with disabilities, to enable them achieve their full potential and become participating, contributing members of the society.
LINTAS, a premier advertising agency, planned the campaign strategy with
Extensive use of multimedia. 4 press ads, 3 ad films and posters.
Intensive direct contact programs.
Simultaneously, small groups of teachers, students, professionals, prospective employers, policy makers who interacted with the REACH team in workshops, talk shows and audiovisual shows.
A host of integrated leisure activities, planned and organized for young children.
Support at all times:
Funded by FUB, BFA, and Sweden. NORAD, Norway, Corporate India, Govt. offices, Service organizations and Individuals from all walks of life.
Unique feature:
Launched in Kolkata in 1988 and moved in phases to other big cities of India including Jamshedpur, Bangalore, Delhi, Mumbai, Chennai, Trichur, Kerala and Surat, Gujarat.