Institute of Special Education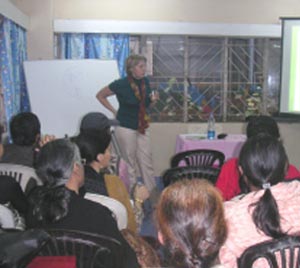 THE INSTITUTE OF SPECIAL EDUCATION
REACH started the Institute of Special Education in 1982 as qualified special educators were urgently required at the SCDC.
Thereafter the Institute conducted a variety of professional courses on different areas of Special Education. REACH was fortunate to have qualified trainers from U.K., Holland, Sweden, Denmark and Norway.
Courses are continually conducted for Parents and Rural Rehabilitation Volunteers at REACH Centers in the various districts of West Bengal.